• create a mug • custom coffee cups • custom coffee mugs • custom photo mug • dropship mugs • heating changing mugs • personalized mugs • personalized photo mugs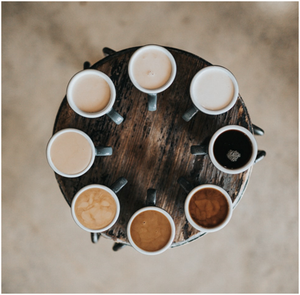 Your dream of opening your own custom coffee cups business has finally come true. Your store sells a variety of coffee mugs, from personalized mugs to heat-changing mugs. You also sell custom journals, coasters, pillows, and so much more. You also sell coffee in your shop and have dreams of expanding the number of items you carry. For now, you're ecstatic and are just grateful for finally making your dream a reality. Your store's grand opening is scheduled for next month, and you have a lot of planning to do. However, you are fresh out of ideas. You don't have...
---
• create a mug • create your own mug • custom coffee cups • custom photo mug
A coffee mug is one of those personal objects that reflects your unique personality. The coffee mug you pick for your daily use has a design and/or quote that resonates with you. Once you start using your distinct-looking coffee mug, everyone at home or in the office will know that it's off-limits. It's often said that sharing is caring; however, it's a whole different story with coffee mugs. So, are you possessive about your coffee mug? Do you own more than one coffee mug and continue to add to your collection? If your attitude toward coffee mugs is similar to...