News — color changing mugs
• color changing mugs • custom coffee cups • custom coffee mugs • dropship mugs • how do I start a mug business • monogram coffee mugs • personalized ceramic coffee mugs • personalized mugs • personalized photo mugs
How do I start a mug business? The answer— dropship mugs. You can sell personalized coffee mugs without making your own ceramic mugs. You don't need equipment or workers to start your business. You don't even need a physical location to launch it. Here's what you need to do: Create an online website Build a social media presence (Facebook, Twitter, Instagram, etc.) Dropshipping service to order personalized photo mugs for your customers Dropshipping: What is It? Wholesalers like us offer coffee mug businesses a dropshipping service, which allows them to order custom coffee mugs in bulk at an affordable price....
---
• buy custom coffee mugs • color changing mugs • custom coffee cups • custom travel mugs • heat changing mugs • personalized mugs • personalized photo mugs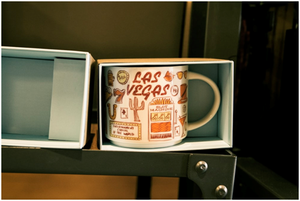 You and your partner have been together for several years. You have given them the most extravagant gifts over the years. You've gone out of your way to arrange surprise vacations and birthdays. With each passing year, getting them a gift becomes difficult, as you've set a precedent now. Your partner expects you to top last year's gift. You've found yourself in a difficult spot. We have an idea. Why not this year go simple? Instead of worrying about what to buy, give your loved one a personalized coffee mug. To you, it may seem too simple, but look deeper;...
---
• buy custom coffee mugs • color changing mugs • custom coffee mugs • custom photo mug • custom travel mugs • monogram coffee mugs • personalized ceramic coffee mugs • personalized mugs
You can promote your business using custom coffee mugs. However, like most folks, you may be prone to making mistakes that drag them down.  You promote your brand using a logo. If you want to place that logo on a custom photo mug, here's where mistakes can happen. The coffee mug provides you with a limited amount of space, and you need to use that space to your advantage. Before you can put your logo on personalized mugs, you need to come up with a well-designed logo. Your logo will help you create a good, lasting first impression and the...
---
• buy color changing mugs • color changing mugs • custom photo mug • heat sensitive mugs • personalized ceramic coffee mugs
When a coffee mug changes from black to white upon pouring a hot beverage, you are fascinated by it. When it reveals a message or photo, it amazes you more. The thought that crosses your mind at that second is, "How does it do that?" If you have come here searching for the science behind these color-changing mugs, you have come to the right place. Without further ado, let's reveal the magic. Heat-Sensitive Paint We paint our custom coffee mugs with a heat-sensitive paint to convert them into heat-sensitive mugs. You can customize the magic mugs with a message, picture,...